VandeWater & Associates
Licensed Real Estate Brokerage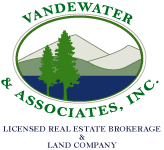 SAVE $10,000
WINTER ACREAGE AND WATERFRONT SALE
70 ACRES WITH OVER 1000 FEET ON A SPECTACULAR ADIRONDACK RIVER COMPLETE WITH 1300 FEET ON PRIVATE POND
WAS $79,900 NOW ONLY $69,900, "UNBELIEVABLY PRICED"
COME AND SEE THIS WINTER WONDERLAND INVESTMENT TODAY 315-348-8884
Click here for details
Cabins
VandeWater & Associates can build your dream cabin for you. We can customize the plans to your specifications. Whatever your need, let us know and we'll work with you to get it done. Stop by our office to talk to us about the type of cabin that you're looking for. Or, for more information, contact our office at (315) 348-8884 or email us at david@vandewaterland.com.
If you'd like to see existing cabins for sale, check our current inventory here.
Top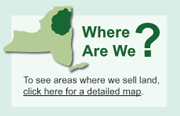 "have been more pleased and satisfied with my dealings with Mr. (Bob) Daniels. Everything was up front and Mr. Daniels went the extra mile on all occasions. I have dealt with other realtor's in my life and this was the best experience yet. Again I couldn't be more satisfied."

Joseph J. McConnell