VandeWater & Associates
Licensed Real Estate Brokerage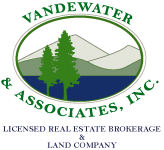 Posted 10/26/2021
12.42 ACRES TOWN OF LEWIS, LEWIS COUNTY, NY
Over 400 feet on "Muscoby" Pond.
New driveway
Over 300 feet of crystal-clear stream frontage feeds this waterfront paradise
Easily accessed with over 400 feet of paved road frontage with power and telephone
Direct access to main snowmobile and ATV trail system leading to some cozy Restaurants and Pubs
Only $44,900
​
315-348-8884/800-615-2321 www.vandewaterland.com
Click here for details


205.94 ACRES WEST TURIN, LEWIS COUNTY, NY
205.94 Acres West Turin, Lewis County, NY
NEW!
205.94 Acres
CONSTABLEVILLE, NY
$649,000.00

205.94 Acre Farm with an exceptional home. Large kitchen, 4 bedrooms, 4 bathrooms, an office and large great room plus an attached garage. Farm also has a second house as an income property. There are 2 barns and 4 storage buildings on the farm. 78 acres are tillable plus acres of fenced pasture. Some of the pasture is used to board heifers and some of the pasture is fenced to handle elk.
ONLY $649,000.00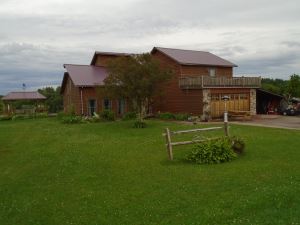 Click on the larger image above for an even larger image.
Click the smaller images below to change the image above.
NOTE: If you have a pop-up blocker, you will need to disable it to view the larger image or link to directions.
Top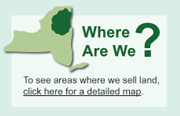 "As spring approaches and my friends and I plan the upcoming season at my new camp, I'd like to take this opportunity to thank you for a pleasurable land purchasing experience. With the help of VandeWater & Associates, I am the proud owner of a beautiful wooded parcel in Herkimer County, NY. My dream of owning a hunting camp for myself, friends and family is now a reality.

Looking for a piece of land for my camp was a bit of a challenge. I wanted property that felt remote, yet was still close enough to civilization for needed food, supplies, lodging, etc. Not an easy find. In my price range, the majority of the land other realtors offered was either so remote as to not allow access for a good portion of the year or was so close to civilization that it backed up to a highway with tractor trailers speeding by day and night. I found the property that you offered to be just what I was looking for.



I have, in the past, purchased real estate, but this was my first time buying rural undeveloped land. As you would expect, I was full of concerns and questions. VandeWater & Associates, helped me along every step of the process and handled my many telephone calls with patience and professionalism. He was very familiar with the land and took the time to walk the entire property with me on more than one occasion. ( The last time as I remember, was in snow up to our knees in 12 degree weather. That's what I call going above and beyond the call of duty) Even after the sale, VandeWater & Associates has been, and continues to be, a great resource to me as a land owner, offering his advice and assistance should it be needed. His help is truly appreciated.


I know first hand that purchasing land can be a harrowing experience. There are many less reputable realtors out there looking to take advantage of the land buyer. I never for a minute felt that about your company. Your team took the time to clearly explain things to me and gave me the tools and "space" I needed to make an informed, sound investment. I would highly recommend VandeWater & Associates to anyone in the market for upstate New York property.

Please give my thanks again to your staff."

Brian Veit