VandeWater & Associates
Licensed Real Estate Brokerage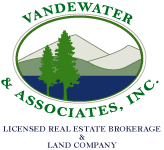 SAVE $10,000
WINTER ACREAGE AND WATERFRONT SALE
70 ACRES WITH OVER 1000 FEET ON A SPECTACULAR ADIRONDACK RIVER COMPLETE WITH 1300 FEET ON PRIVATE POND
WAS $79,900 NOW ONLY $69,900, "UNBELIEVABLY PRICED"
COME AND SEE THIS WINTER WONDERLAND INVESTMENT TODAY 315-348-8884
Click here for details
Financing
VandeWater & Associates offers competitive rates and package options to meet your specific needs because our goal is to make your dream, of owning the best quality Adirondack property, come true. So when the time comes to handle the financing, there's no need to worry.
Ask your VandeWater representative about our fixed rates and financing plans that start at a fixed rate of just 7.05%. All of our loans allow for pre-payment of the principal with no penalties. Check out these amazing rates at www.countrylivingloans.com or call us today at (800) 615-2321.
Top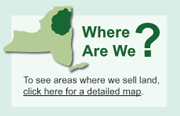 "I would like to take this opportunity to express my sincere gratitude to Bob Daniels and the staff of VandeWater & Associates. Although I now live in Virginia, my heart has always been in the Adirondacks. Over the years my wife and I have searched high and low for property in or near the park. Until we came into contact with Bob and VandeWater & Associates I had almost given up hope of finding my dream retirement spot. Bob spent the better part of a cold winter day walking a piece of ground with me, locating property corners and introducing me to my dream. With his help and guidance my wife and I were successful in our quest and are looking forward to a quiet retirement home in the north woods. Thank you VandeWater & Associates, and a special Thank you to Bob Daniels!"

Mike Piontka