VandeWater & Associates
Licensed Real Estate Brokerage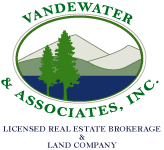 OWN YOUR OWN POND
50 ACRES WITH YOUR OWN CRYSTAL CLEAR POND IN THE MIDDLE OF THIS BEAUTIFUL ADIRONDACK TRACT
THIS UNIQUE PROPERTY IS BORDERED BY A MASSIVE TRACT OF FOREVER WILD COUNTY AND STATELAND WITH OVER 1150 FEET OF PAVED ROAD FRONTAGE WITH ELECTRIC AND TELEPHONE. COMPLETE WITH NEW DRIVEWAY AND CLEARING OVERLOOKING YOUR OWN PRIVATE POND
ONLY $62,900
CALL TO SCHEDULE AN APPOINTMENT TODAY 315-348-8884/800-615-2321
Click here for details
Natural Formations
A property with natural formations such as lakes or ponds can add substantial value to your investment. We have a wide range of experience in developing and executing plans for natural formations on many types of properties. A team of experts including engineers, surveyors and developers are accessible to you to help add beauty and value to your magnificent Adirondack property.
Top
Featured Property
Private Pond On 50 Acres
View more info ..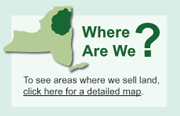 "

I purchased a beautiful Adirondack property four years ago from VandeWater & Associates. It was among several parcels expertly developed by VandeWater along the East Canada Creek including a substantial access road, adequately cleared home site and a secure gate. I was pleased with the professionalism, courtesy, and attention to detail demonstrated by VandeWater during the sale transaction and was similarly impressed when he efficiently brokered the sale of my property to a new owner. I had a very positive experience dealing with VandeWater & Associates and would enthusiastically recommend them to anyone interested in owning property in upstate New York or wherever he transacts his business.

"

A. Fleischer, M.D.