VandeWater & Associates
Licensed Real Estate Brokerage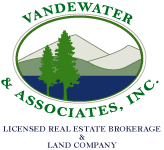 SAVE $10,000
WINTER ACREAGE AND WATERFRONT SALE
70 ACRES WITH OVER 1000 FEET ON A SPECTACULAR ADIRONDACK RIVER COMPLETE WITH 1300 FEET ON PRIVATE POND
WAS $79,900 NOW ONLY $69,900, "UNBELIEVABLY PRICED"
COME AND SEE THIS WINTER WONDERLAND INVESTMENT TODAY 315-348-8884
Click here for details
Natural Formations
A property with natural formations such as lakes or ponds can add substantial value to your investment. We have a wide range of experience in developing and executing plans for natural formations on many types of properties. A team of experts including engineers, surveyors and developers are accessible to you to help add beauty and value to your magnificent Adirondack property.
Top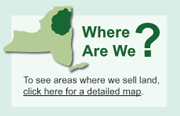 "

Bob,

We really appreciate you finding this property for us. We camped there for the first time and it was everything we hoped for and more. We got to meet the neighbors and their dogs and everyone was very nice. We wish we could get there more often. So thank you again for all your help. We would gladly recommend you and your company to anyone.

Sincerely;

Joe and Karen Connelly

June 2016

"

Joe and Karen C