VandeWater & Associates
Licensed Real Estate Brokerage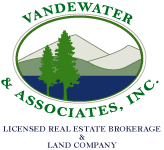 OVER 1000 FEET ON A SPECTACULAR ADIRONDACK RIVER FRONTAGE WITH A MAGNIFICENT WATERFALL AND OVER 1300 FEET ON A BEAUTIFUL ADIRONDACK POND
70 ACRES UNBELIEVABLE PARK LIKE FOREST WITH TOWN ROAD FRONTAGE AND INTERIOR TRAILS. TROPHY BIG GAME HUNTING
PRICED TO SELL FAST AT ONLY $79,900
Click here for details
Seasonal Sports & Events
Looking for something to do with the family during the winter? Seeking adventure? Be sure to view the links below to find the perfect sport, trip, or event.
http://www.saranaclakewintercarnival.com/ http://visitadirondacks.com/events www.adksports.com/taxonomy/term/7
Winter Activities:
Winter camping
http://www.adirondack.net/winter/camping.cfm
Adaptive Winter Sports for Children
http://www.doublehranch.org/winter/
Horseback Riding & Sleigh Rides
http://www.nysleighrides.com/More-Information.html
Whiteface Mountain
Whiteface Mountain in the Lake Placid region offers a wide variety of activities, including Bobsleding, Snow Tubing, and Snowshoeing.
http://www.whiteface.com/activities
Winter Activities in Franklin County
http://www.adirondacklakes.com/winter.html
Ice Fishing at Saranac Lake
http://www.saranaclake.com/activities/outdoor/ice-fishing
Snowmobiling
http://visitadirondacks.com/recreation/snowmobiling
Ice Skating at Lake Placid
http://www.lakeplacid.com/do/family-fun/ice-skating
Snowshoeing at Lake George
http://www.visitlakegeorge.com/outdoor-recreation/winter-all-activities/snowshoeing
Top
Featured Property
136 Acre Land and Camp
View more info ..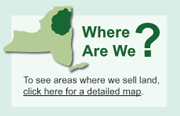 "I would like to take this opportunity to express my sincere gratitude to Bob Daniels and the staff of VandeWater & Associates. Although I now live in Virginia, my heart has always been in the Adirondacks. Over the years my wife and I have searched high and low for property in or near the park. Until we came into contact with Bob and VandeWater & Associates I had almost given up hope of finding my dream retirement spot. Bob spent the better part of a cold winter day walking a piece of ground with me, locating property corners and introducing me to my dream. With his help and guidance my wife and I were successful in our quest and are looking forward to a quiet retirement home in the north woods. Thank you VandeWater & Associates, and a special Thank you to Bob Daniels!"

Mike Piontka