VandeWater & Associates
Licensed Real Estate Brokerage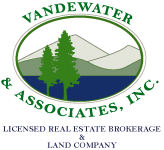 4.48 ACRES WATSON,
LEWIS COUNTY, NY
Only minutes away from some of the best fishing
and boating rivers in the Western Adirondacks.
Over 325 feet of paved Town Road frontage on the
Kotel Rd, with electric and high-speed internet.
ONLY $25,900
Click here for details
Where We Are
VandeWater and Associates currently has properties in St. Lawrence, Lewis, Fulton, Oneida, Herkimer and Jefferson counties in Central and Northern New York. Click the image below to see a larger map.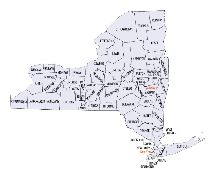 Top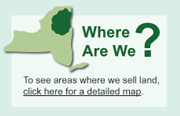 "

I would like to take this opportunity to express my sincere gratitude to the staff of VandeWater & Associates. Although I now live in Virginia, my heart has always been in the Adirondacks. Over the years my wife and I have searched high and low for property in or near the park. Until we came into contact with VandeWater & Associates I had almost given up hope of finding my dream retirement spot. They spent the better part of a cold winter day walking a piece of ground with me, locating property corners and introducing me to my dream. With their help and guidance my wife and I were successful in our quest and are looking forward to a quiet retirement home in the north woods. Thank you VandeWater & Associates!

"

Mike Piontka