VandeWater & Associates
Licensed Real Estate Brokerage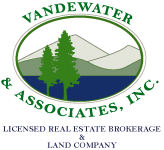 SPECIAL!!!!
ATTENTION EARLY HUNTERS
BEAUTIFUL SOUTHERN ADIRONDACK ACREAGE
50 ACRES ONLY $59,900
MINUTES AWAY FROM HICKLEY RESERVOIR
EXCELLENT THROPHY BEAR AND WHITE TAIL DEER HUNTING
Click here for details
Natural Formations
A property with natural formations such as lakes or ponds can add substantial value to your investment. We have a wide range of experience in developing and executing plans for natural formations on many types of properties. A team of experts including engineers, surveyors and developers are accessible to you to help add beauty and value to your magnificent Adirondack property.
Top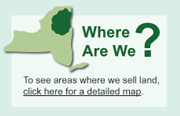 "

Dave was very responsive when I requested to see the property. He answered very quickly. We then also communicated by phone and text and answered all my questions that I had. When I wanted to show the property to my wife and kids, Dave accommodated our timeline and time requests, even when he drove from far away (over 1 hour drive, if I remember right). Once we made an offer, he was very quick in communicating with us and with the seller. So, I have had a good experience with Dave and I recommend his services.

"

Costel Darie