VandeWater & Associates
Licensed Real Estate Brokerage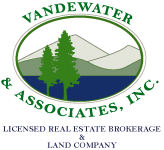 * New * New * New * Posted 5/28/2021
30.71 Acres located in the beautiful Southern Adirondack Region.Over 800 feet of paved road frontage with electric and telephone. Spectacular building sites nestled in this magnificent private evergreen and hardwood forest.
Only $49,900
315-348-8884/800-615-2321 www.vandewaterland.com
Click here for details
Seasonal Sports & Events
Looking for something to do with the family during the winter? Seeking adventure? Be sure to view the links below to find the perfect sport, trip, or event.
http://www.saranaclakewintercarnival.com/ http://visitadirondacks.com/events www.adksports.com/taxonomy/term/7
Winter Activities:
Winter camping
http://www.adirondack.net/winter/camping.cfm
Adaptive Winter Sports for Children
http://www.doublehranch.org/winter/
Horseback Riding & Sleigh Rides
http://www.nysleighrides.com/More-Information.html
Whiteface Mountain
Whiteface Mountain in the Lake Placid region offers a wide variety of activities, including Bobsleding, Snow Tubing, and Snowshoeing.
http://www.whiteface.com/activities
Winter Activities in Franklin County
http://www.adirondacklakes.com/winter.html
Ice Fishing at Saranac Lake
http://www.saranaclake.com/activities/outdoor/ice-fishing
Snowmobiling
http://visitadirondacks.com/recreation/snowmobiling
Ice Skating at Lake Placid
http://www.lakeplacid.com/do/family-fun/ice-skating
Snowshoeing at Lake George
http://www.visitlakegeorge.com/outdoor-recreation/winter-all-activities/snowshoeing
Top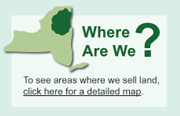 "

Thank you David. We are extremely excited for this opportunity to own a beautiful property. The process with you and your staff has been wonderful. There was not one questioned ignored, you guys answered them all whether it be email or text. You and your staffs professionalism speaks volumes and doesn't go unnoticed. Thank you again......

"

Will Guarino