VandeWater & Associates
Licensed Real Estate Brokerage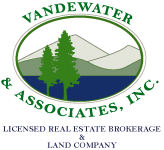 * NEW * NEW * NEW * Posted 11/14/2020
Tug Hill Plateau Land Sale
12.15 acres with access to a large tract of state land . Over 550 feet of town road frontage directly on ATV and groomed snowmobile trail system.
Only $29,900
*** OTHER LOTS AVAILABLE ***
315-348-8884/800-615-2321 www.vandewaterland.com
Click here for details
Seasonal Sports & Events
Looking for something to do with the family during the winter? Seeking adventure? Be sure to view the links below to find the perfect sport, trip, or event.
http://www.saranaclakewintercarnival.com/ http://visitadirondacks.com/events www.adksports.com/taxonomy/term/7
Winter Activities:
Winter camping
http://www.adirondack.net/winter/camping.cfm
Adaptive Winter Sports for Children
http://www.doublehranch.org/winter/
Horseback Riding & Sleigh Rides
http://www.nysleighrides.com/More-Information.html
Whiteface Mountain
Whiteface Mountain in the Lake Placid region offers a wide variety of activities, including Bobsleding, Snow Tubing, and Snowshoeing.
http://www.whiteface.com/activities
Winter Activities in Franklin County
http://www.adirondacklakes.com/winter.html
Ice Fishing at Saranac Lake
http://www.saranaclake.com/activities/outdoor/ice-fishing
Snowmobiling
http://visitadirondacks.com/recreation/snowmobiling
Ice Skating at Lake Placid
http://www.lakeplacid.com/do/family-fun/ice-skating
Snowshoeing at Lake George
http://www.visitlakegeorge.com/outdoor-recreation/winter-all-activities/snowshoeing
Top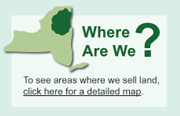 "

Dave was very responsive when I requested to see the property. He answered very quickly. We then also communicated by phone and text and answered all my questions that I had. When I wanted to show the property to my wife and kids, Dave accommodated our timeline and time requests, even when he drove from far away (over 1 hour drive, if I remember right). Once we made an offer, he was very quick in communicating with us and with the seller. So, I have had a good experience with Dave and I recommend his services.

"

Costel Darie