VandeWater & Associates
Licensed Real Estate Brokerage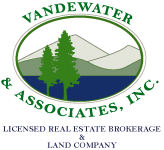 * NEW * NEW * NEW * Posted 2/25/2021
TUG HILL ATV PARADISE
15 Acres with over 800 feet on the Scenic South Sandy Creek. Beautiful building sites for that dreamed about cabin site or RV with access to the local ATV Trails.
Only $36,900
315-348-8884/800-615-2321 www.vandewaterland.com
Click here for details
Seasonal Sports & Events
Looking for something to do with the family during the winter? Seeking adventure? Be sure to view the links below to find the perfect sport, trip, or event.
http://www.saranaclakewintercarnival.com/ http://visitadirondacks.com/events www.adksports.com/taxonomy/term/7
Winter Activities:
Winter camping
http://www.adirondack.net/winter/camping.cfm
Adaptive Winter Sports for Children
http://www.doublehranch.org/winter/
Horseback Riding & Sleigh Rides
http://www.nysleighrides.com/More-Information.html
Whiteface Mountain
Whiteface Mountain in the Lake Placid region offers a wide variety of activities, including Bobsleding, Snow Tubing, and Snowshoeing.
http://www.whiteface.com/activities
Winter Activities in Franklin County
http://www.adirondacklakes.com/winter.html
Ice Fishing at Saranac Lake
http://www.saranaclake.com/activities/outdoor/ice-fishing
Snowmobiling
http://visitadirondacks.com/recreation/snowmobiling
Ice Skating at Lake Placid
http://www.lakeplacid.com/do/family-fun/ice-skating
Snowshoeing at Lake George
http://www.visitlakegeorge.com/outdoor-recreation/winter-all-activities/snowshoeing
Top